Get The Most Out Of Your Skill Set With Our High-Performance Coaching
Don't settle for good enough. Take your training to the next level with our High-Performance Coaching in Reston. This program is designed for the motivated athlete who is dedicated to reaching his/her full potential. You'll work closely with a dedicated coach who will help you optimize all the lifestyle factors that contribute to peak physical health and athletic performance.
This full spectrum approach will develop the necessary skills needed to meet the unique demands of being an elite performer.
Fill out the short form on your screen to learn more about our flexible membership plans and how we can boost your performance one step at a time.
Why Is Our High-Performance Coaching Right For You?
Becuase we go above and beyond. Our team at Epic Athletic Center is helping you break away from the cookie-cutter workouts that everyone else is offering. We're giving you the best chance to thrive with:
A Comprehensive, highly-individualized training program
Customized scheduling to account for games, practices, and travel
Daily training plans in our gym and at school, home or while traveling
Detailed nutritional strategies focused on optimal performance and long-term health
Added resources like shopping lists, cooking and meal prep tips, and well as recommendations while traveling
Ongoing advice on goal setting, time management, and planning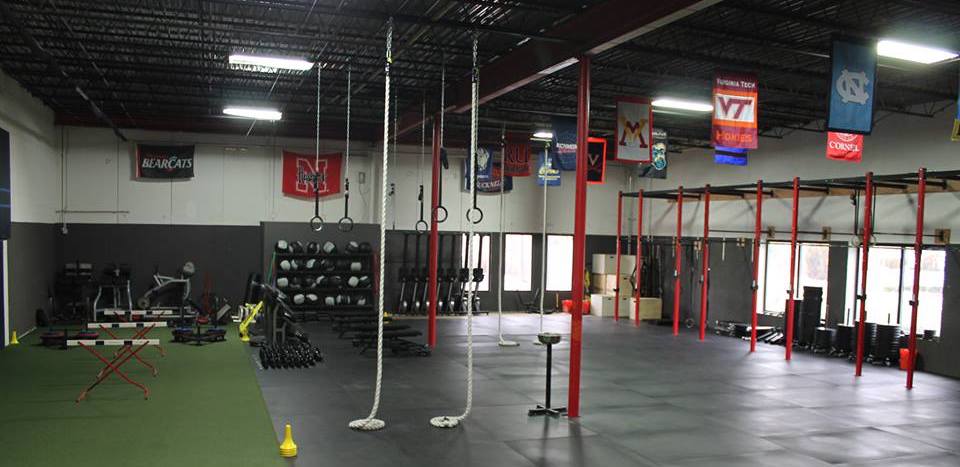 Our Sports Performance Training System Relies On Years Of Expertise
At Epic, we're not guessing. Our staff is full of accomplished coaches who have worked with some of the best athletes in town. Our goal is to blend our proven system of strength and fitness training with your unique skill set and the goals you hope to achieve.
These small-group workouts foster a competitive environment and provide foundational tools for a wide range of sports as well as sport-specific movements for baseball, softball, lacrosse, basketball, soccer, and more!
You'll stay motivated like never before and build confidence in yourself as you challenge your classmates week in and week out.
Sports Performance Training can help you:
Build functional strength
Improve your mobility, speed, and agility
Move more efficiently in everything you do
Learn how to juggle exterior factors like nutrition, rest, and mental preparation
Take The Next Step Today! Join Us For The Best High-Performance Coaching In Reston!
Our team is dedicated to your success and we're ready to prove it with hands-on instruction designed specifically for YOU. Join us in Reston and take your game to the next level.
Our High-Performance Coaching options include:
Month-to-Month (Minimum 3 months)
Limited: (Up to 9 sessions per month) - $299/month
Unlimited: $349/month
12-Month Commitment
Limited: (Up to 9 sessions per month) - $225/month
Unlimited: $279/month
Just fill out the short form on your screen to get started today!