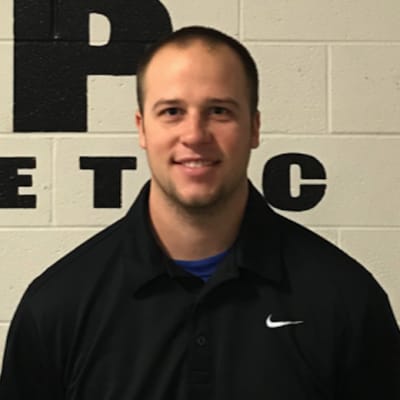 TJ Ehrsam
TJ Ehrsam is a Performance Coach at Epic Athletic Center specializing in our middle school and our high school athletic development programs. TJ's passion in athletic development stems from his own athletic career starting at James Madison High School in Vienna, Virginia. TJ was a two-sport athlete in high school, participating in basketball and baseball. He continued his baseball and academic career at Louisburg College in North Carolina before he finished up his baseball career at Hofstra University in New York, graduating with a B.S. in Exercise Science and a M.S. in Sports Science.
While at Hofstra, TJ interned with former New York Yankees strength coach Dana Cavalea at Major League Strength. At ML Strength, TJ learned how to professionally develop adolescent athletes. After college, TJ began training athletes and adults with Explosive Performance before joining the Epic staff. TJ is a member of the Madison Varsity Baseball coaching staff where he runs the strength and conditioning program. He is also a coach within the MVP Terps travel program.
In December of 2017, TJ spoke at the BCA National High School Baseball Coaches Conference about base running, speed development, and strength training. He enjoys educating athletes, coaches, and parents, about his experiences and knowledge that has worked for him and many other athletes of all ages.