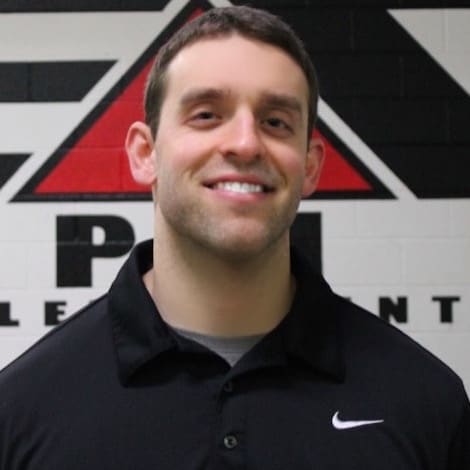 Joe Helisek
Joe Helisek is the founder and president of Epic Athletic Center, a private training facility in Reston, Virginia that is dedicated to athletic performance training. A specialist in athletic development, Joe received his B.S. in Kinesiology with a focus in Exercise Science from Towson University. Since 2005, he has played an instrumental role in the development of hundreds of athletes in the Mid-Atlantic Region. During the past five years, his training programs have assisted more than 50 local high school athletes continue their athletic careers in college.
His personal journey in performance training began in 1992 at the young age of 10. Motivated by an honest conversation with his father about what it would take to be an athlete, Joe became determined to never let another athlete outwork him. Over the past 20+ years Joe has personally researched and experimented with nearly every known training method and tool. Through this period of trial & error, trial & success, he has earned the unique perspective of truly knowing what works and what doesn't.
Joe's philosophy for athletic development is straightforward. There are no short cuts, secrets, or magical potions. Success in athletics is not unlike most other professional fields in life. Reaching your athletic potential requires years of hard work, dedication, and intelligent planning. He believes strongly that all athletes should have access to accurate information and proper guidance. Joe has made it his personal mission to use his knowledge, experience, and expertise in the athletic development field to help as many aspiring athletes get the most out of their athletic career.