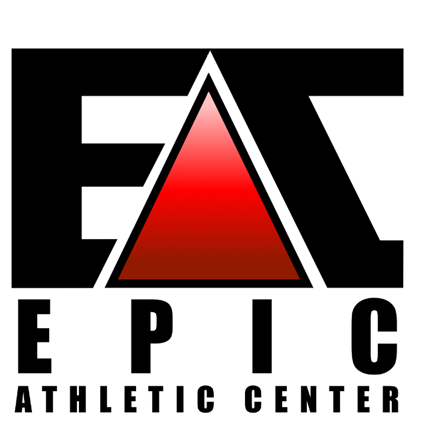 Mission Statement: Epic Athletic Center strives to be a recognized leader in the athletic development industry by providing exceptional information, services, facilities, and support. We recognize that in today's sports culture, saturated with fitness trends and the need for instant gratification, it is often difficult for athletes, parents, and coaches to navigate through what sounds good and what actually works.
With this in mind Epic Athletic Center was founded to fulfill a neglected, but vitally important void in the development of today's aspiring athletes. Driven by the belief that successful athletes are not just born, but can be made through long-term commitment and intelligent planning, Epic is dedicated to supporting motivated athletes in reaching their FULL ATHLETIC POTENTIAL
Training Philosophy:
Our Story: Epic Athletic Center was founded based on the primary mission to serve as the central hub for athletes in the Northern Virginia area. With this in mind, Epic was created to fulfill an often neglected, but essential role in aspiring athletes' development. We firmly believe in the notion of hard-work and dedication being the foundation of success. Our passion for athletics, coupled with our ability to motivate and instill life-long values into our clients has helped us produce the strongest and most committed atmosphere in any sports facility.
Since Epic has been formed, we have experienced incredible support and growth from our clients. Our facility is currently operating in a fully functional 6,000 square foot facility. Our program is open year round and our passion with athletics has allowed us to build a strong following of loyal and happy athletes. Enjoy our site and we are looking forward to seeing you for training!
We take pride in what we do, but we also take pride in our clients. We challenge our team as well as our Epic family on a regular basis to achieve their goals and make exceptional progress within their own program development. As such we have core values and characteristics we believe all of our athletes should instill in themselves.
Areas We Serve:
Reston
Vienna
Chantilly
Herndon
Great Falls
Oakton
Clifton
Fairfax
Ashburn